The name of this pattern roller from the Vintage Paint range is "Bouquet".
But what do you need to know about this tool next to its name that refers to the pattern it makes?
The pattern roller is a rubber roller that rotates next to a second sponge roller. You can think of it as a stencil in a roll: but unlike stencil, it can be much more precise and faster, creating a continuous strip of a design in one go. 
It was originally thought of as a tool for decorating walls instead of using wallpaper but you can easily use it on furniture and decorative objects.
It is very important that you know how to use it correctly. So let's see step by step how you can use it to transform a simple coffee table.
STEP 1
Paint the entire table with Dusty Blue – a bright chalk paint blue - or another colour of your choice.
Remember that you can use Vintage Paint directly on the surface without sanding or priming.
For this table, we only used half of a 100ml tin and only one coat for full coverage. Vintage Paint has amazing coverage, but note that not all the colours are the same due to pigment features.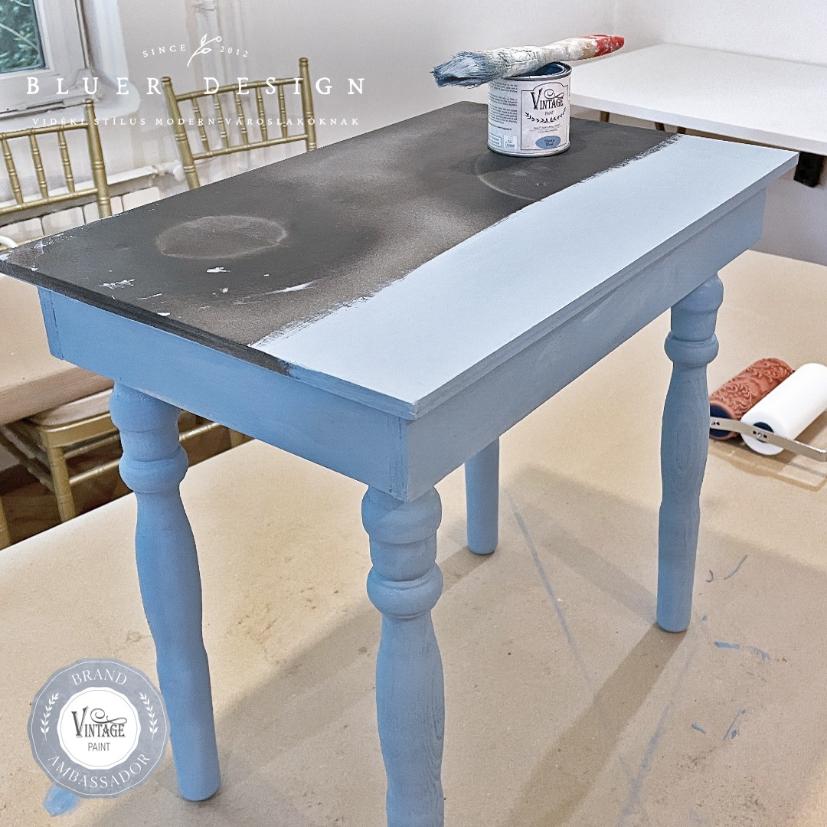 STEP 2
Load the sponge with Soft Cream (or your choosen second colour) using a brush and turning it slowly until it's completely covered.
You do not need to roll the sponge roller in paint, as this way you may overload it and it may smudge the design. So, before you start make sure that the roller is dry and the sponge has just enough paint but not too much.
Do some test rolls on a piece of paper.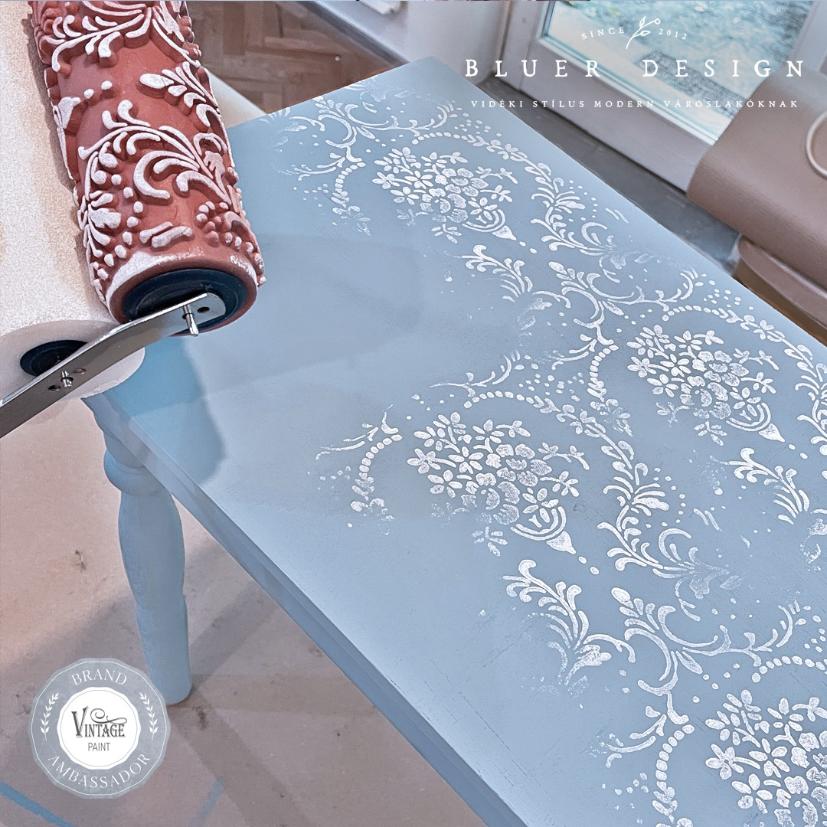 STEP 3
Place the roller on the surface keeping it inclined at about 45°.
Hold the roller firmly and make sure you do not allow it to drag on the surface.
With practice you will learn which is the right pressure to use:
-not enough pressure and the design might appear uneven and faded (this can be a concept in case of creating a shabby look)
-too much pressure and your design might come out blotchy 
STEP 4
When you finish with the roller, clean it immediately with warm water and mild soap. 
Let it air dry and store it in a dry place, cover it to avoid dust accessing it.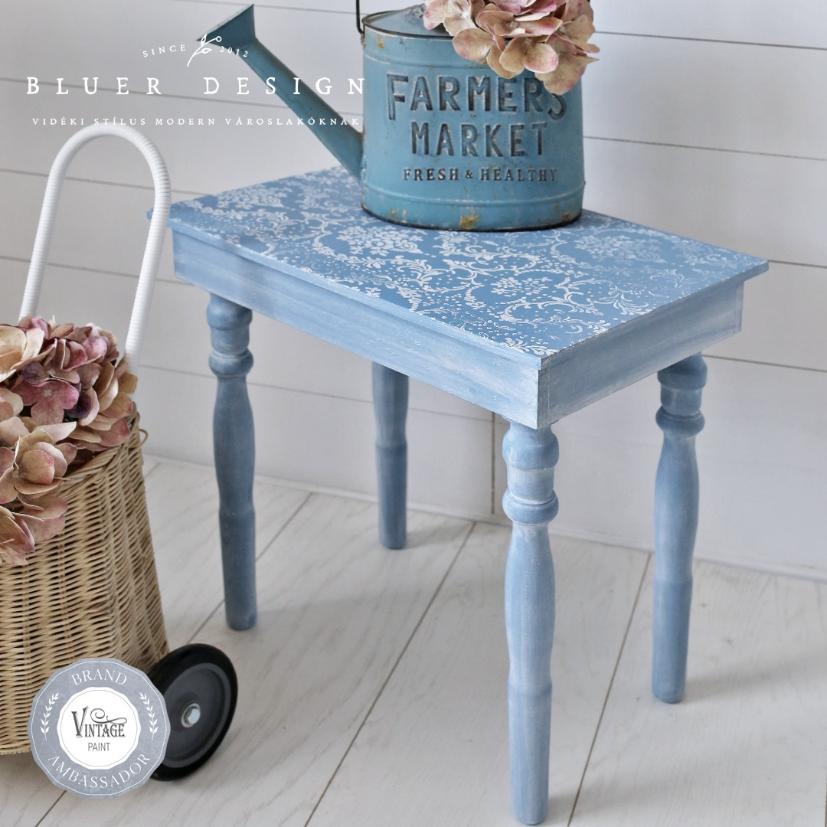 You can use a single colour with our pattern rollers, or choose more colours to achieve a softly blended effect. To achieve this you must apply the different colors next to each other with a brush on the sponge roller.
See some examples of using this "Bouquet" design below.
Now that you know the simple procedure, you are ready to use the pattern roller for your next furniture or wall restyling projects. There are also other wonderful designs, which we will present in future posts, so make sure to follow us!
For more inspiration go and check our social media pages: